Assalammualaikum and Hello !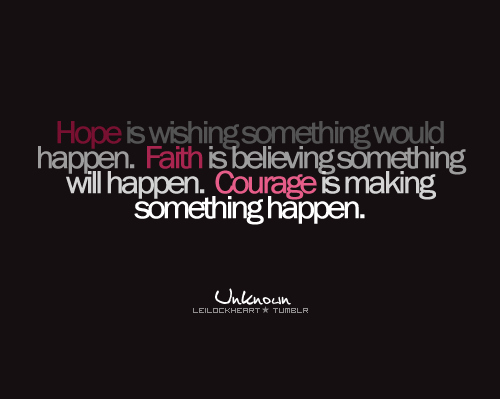 Did you ever hoping on someone ? Boyfriend ? Friends ? Family ? Ex-Boyfriend ? I did :) But , it can be hopeless by someone who doesn't deserve you but still you want in their life . Yeah , I'm talking about ex-boyfriend .
Miracle happen today ! Finally , Nate balik dengan ex-bf dia . Sweet kan ? I'm hoping the same thing too . But its useless to getting back with someone who never have an effort for you . But , I'm not going to tell you about him and be sad again . I just impress with Nate . Really IMPRESSIVE ! Dia sabar tunggu ex-bf dia for getting back with her ! What can I say , penantian dia tu berbuah hasil , berbaloi dan berharga ! Now , dia happy to the max and aku tumpang gembira :)
We both feel the same thing . Waiting for someone in past . Bila aku tengok kisah Nate nie , it gave me a lesson . Don't ever rush to getting back with your past one . Aku dgn Nate lain . Aku jenis mau cepat , xpandai sabar & memaksa . But Nate , dia sabar and hoping miracle will happen . So now siapa yang berjaya ? Orang yang sabar kan ? :) If kau paksa someone getting back with you , but dia rasa benda tu terlampau cepat mau give an answer , mmg orang tolak kau jauh jauh . Mcm aku lar . Pujuk + Paksa ! See , dia x balik pun dgn aku and I still care like he's my boyfriend until I get mad when he did something wrong . Finally , what he say ? " I'm sorry . Lagipun , we don't have any relation now " . Sakit hati sendiri kan ? But , apa boleh buat , he did something yang totally over limit till I can't forgive him . So , let the past bygone .
So , pengajarannya ialah :
If we still love our past one , try to give a little hope and wait patiently . If he's good enough for you , then he will come back to you . Same thing with Jodoh . If kau ada jodoh dengan dia , dia akan balik dengan kau :) Jangan rush mau together back , jangan paksa and give him/her space to think . Wait patiently :)
Bye !